FOOD
POTATO & LEEK PIE RECIPE
Written by: Ben Morrow from The Beckley
It's that time of year - time for a hearty potato & leek pie. We asked Ben Morrow from The Beckley to share with us his famous Potato & Leek pie. We hope you enjoy!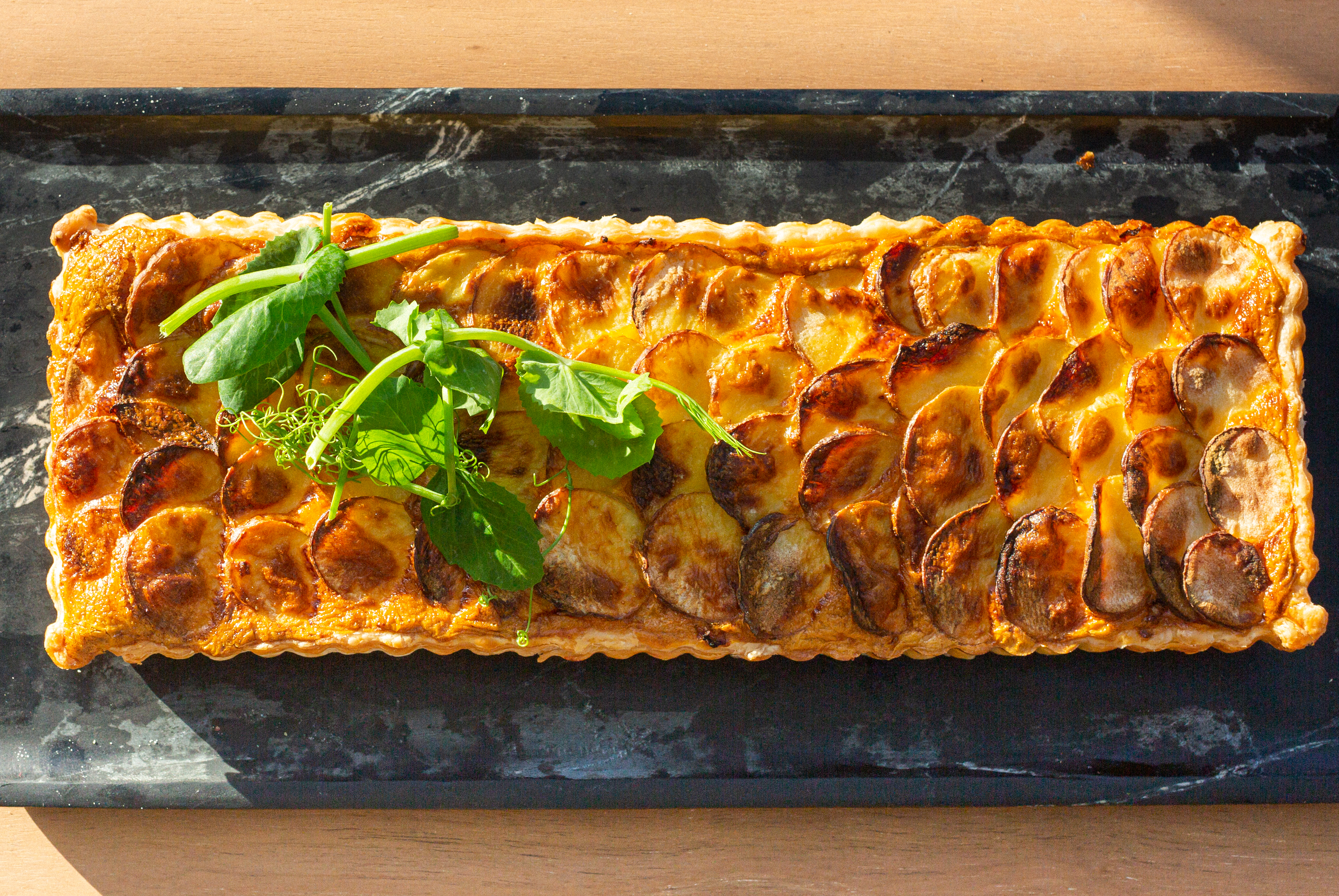 Ingredients
2 sheets puff pastry
8 eggs
100ml cream or milk
1 leek
1 onion
2 tbl thyme
8 cocktail chat potatoes
Salt and pepper to taste
Method
1. Line the bottom of tin. I used a rectangle flute tin but you can use what is available to you
2. I used 2 sheets of puff as one is too small you may want to have a go at making your own pastry but this quick and easy recipe then becomes time consuming. So just place one sheet on top of the other to make longer then place over tin and push into all the sides, using the palm of your hands trim the pastry or you can use a knife. Set aside
3. Preheat oven to 170c
4. Dice the onion, leek thyme and saute with a little olive oil over medium heat to they become a little transparent
5.slice potatoes thinly if too thick will take longer to cook
6. Place eggs and cream into bowl and lightly whisk together season to taste
7. Place onion and leek mixture in the bottom of pastry, then place potatoes on top starting from one end making a fish scale look.
8. Place tin on a baking tray so tray is easy to transfer to oven without spilling Slowly and carefully pour over egg mixture you need to fill to the top
9. Place in oven and bake from 25- 30mins.
10. Cool in tin for 15 mins then take out and cut into portions. Serve with light salad and some tomato relish
# can be reheated in coming days and you can also put your own spin on what goes in the filling.