WE LOVE
MEET THE MAKERS
Story of: Lida & Simon from Zhongsan Lida Clothes Co. Ltd
We partner with our suppliers around the world, who are aligned with our vision to create ethically responsible fashion.
We sat down with Lida & Simon from Zhongsan Lida Clothes Co. Ltd whose company philosophy mirrors ours.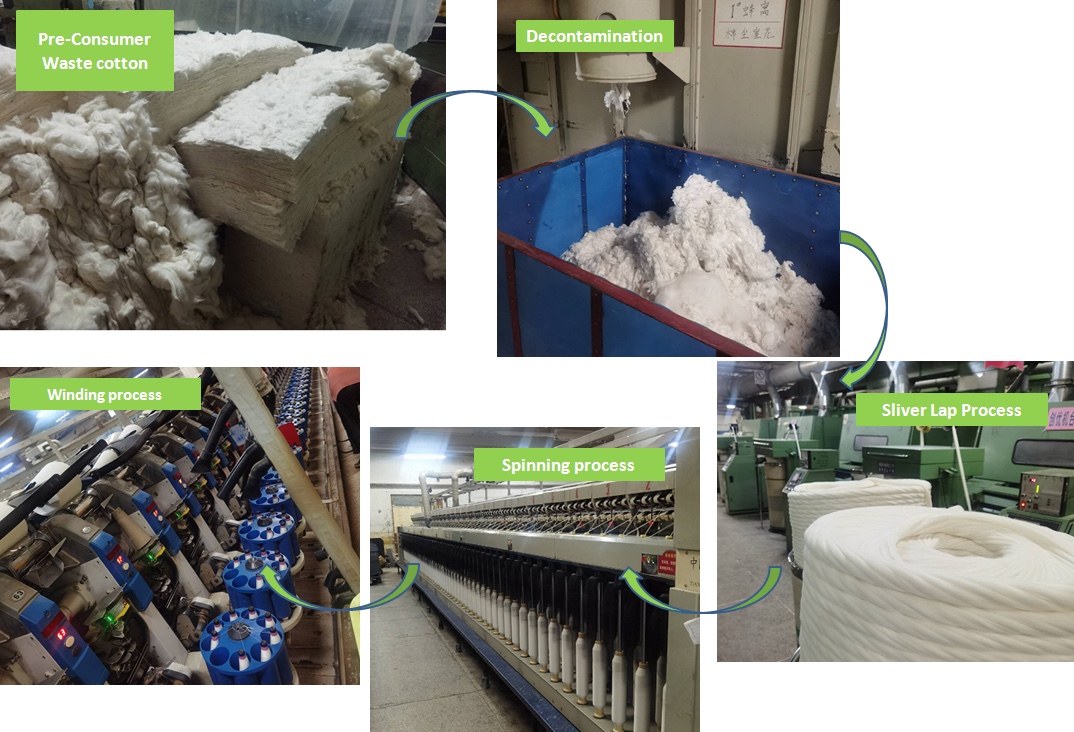 Using Recycled Cotton is one of the ways that we can help to save the resource. As demand for recycled cotton increases, they are dedicating more and more fabric mills to the production of recycled cotton garments.
Above is the recycled cotton yarn productive process from their supplier and below is the special production line dedicated to Recylced Cotton.
Alongside their dedication to the environmental protection and their people, they also support charities such as the Lions Club of China and participate in programmes that care for impoverished students.
Simon, finished our chat sharing his belief - that clothes, like love, make people warm! No matter the garment business, or the charity events, all will keep the circle of giving and receiving going for a long time.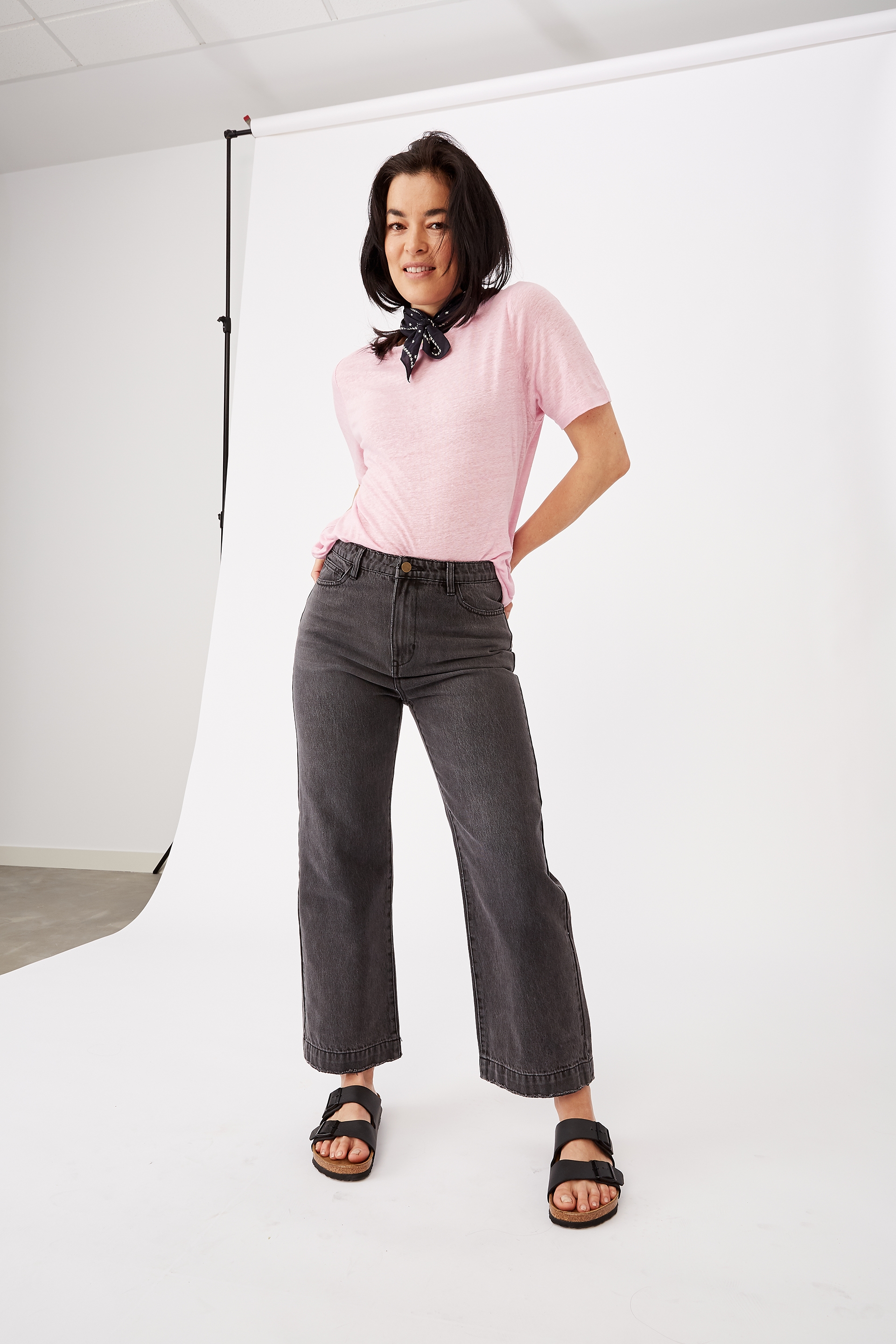 Zhongsan Lida Clothes make our new Wide Leg Jean for us. We partner with the Better Cotton Initiative to support sustainable cotton farming production and recycled cotton is used in all our Denim. The recycled cotton made from post-consumer textile waste, reducing reliance on natural resources needed to grow new cotton, while helping to divert waste from landfill. Recycled cotton has that soft cotton feel without the environmental impact that comes from conventionally grown cotton. The benefits of organic cotton are helping to divert waste from landfill, absorbency, machine washable and soft hand feel.
Shop Wide Leg Jean.