STYLE
FOR THE LOVE OF BAGS
Interview with: Jacquie McLean @projecttenaustralia
We caught up with Project Ten Australia's Jacquie McLean to talk all things bags!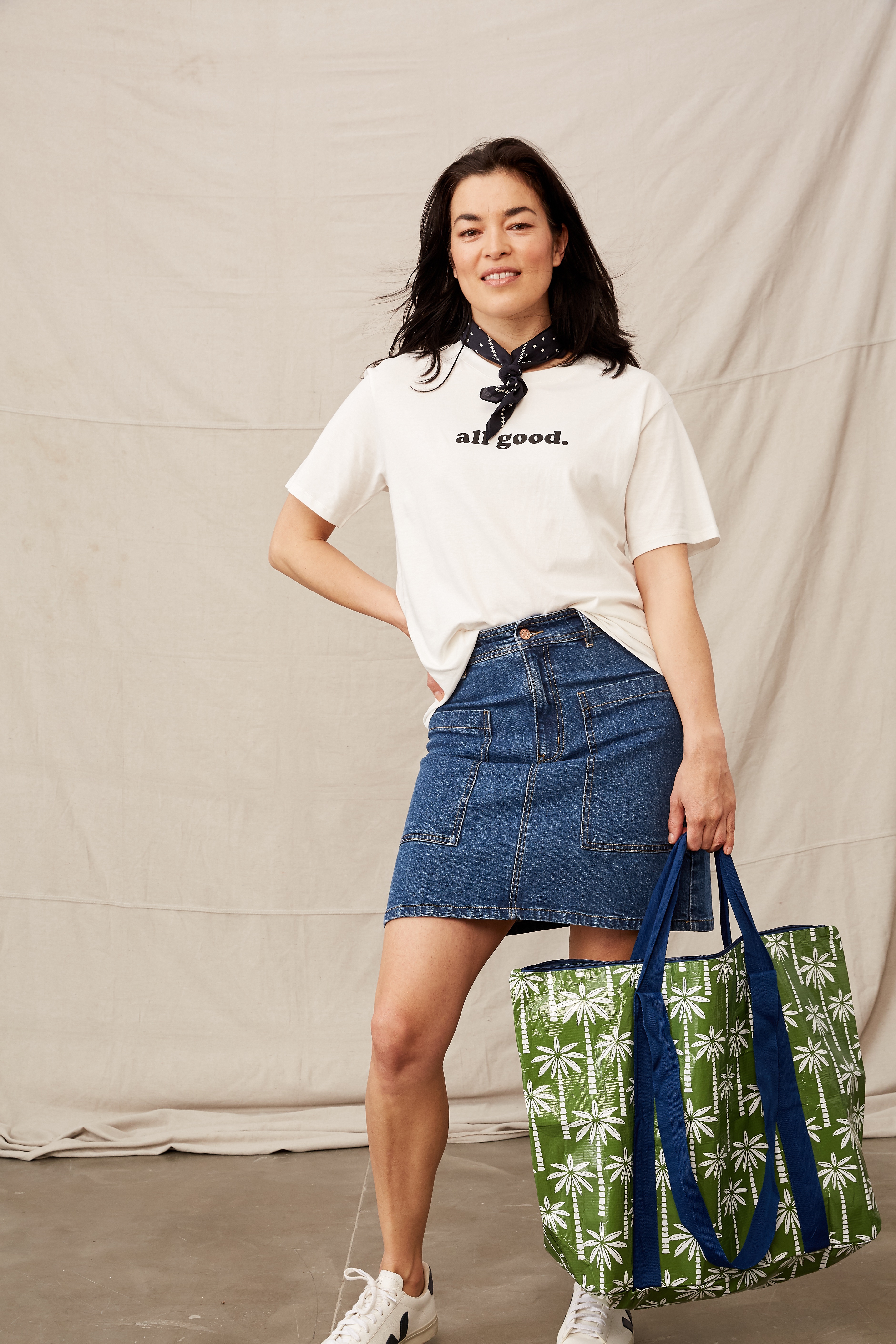 We asked Jacquie :
What was her elevator pitch for how she started Project Ten Australia?
I started Project Ten because I couldn't find a large bag that was light & Waterproof that could carry all my family needed for a day at the beach. I started with the Oversized Tote bags and from then, have developed other sizes as the need has arisen.I now have 10 different sizes!
What could she tell us about eco sustainable design and production?
My bags are made from recycled plastic that would otherwise end up in landfill. This process uses roughly 50% less energy than producing a bag from new materials. Each oversized tote bag is made from approximately 6-7 recycled plastic bottles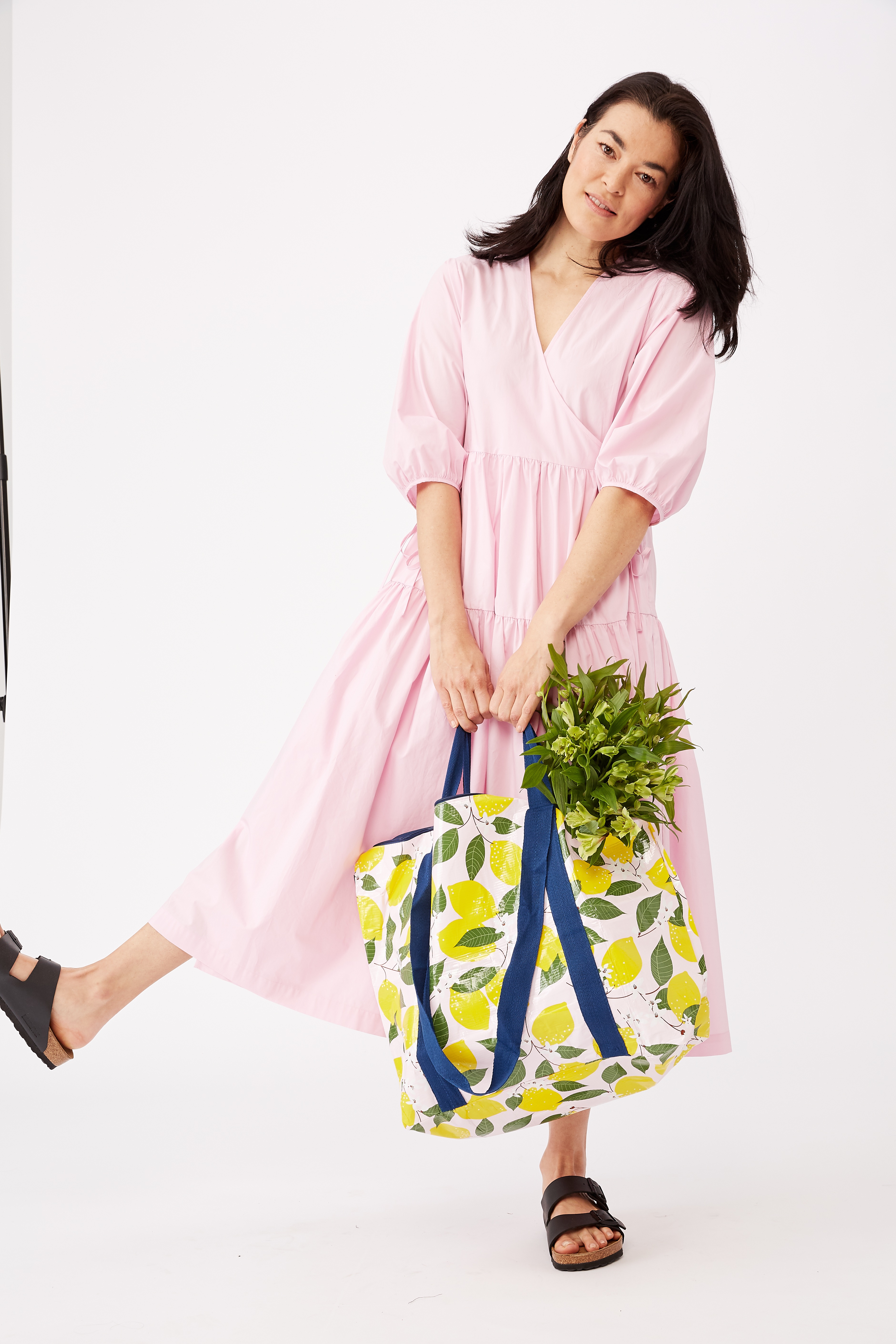 What is she most excited about the new collection?
I love the Lemon Print designed by local Geelong illustrator Clare Westwood from Victor Fox. We have worked together for many years now and she just nails the brief every time (We love Clare too!)
Where has the Inspo come from for the latest designs?
The current collection was inspired by a planned trip to Morocco. Unfortunately, the pandemic stopped me from going, but I did a lot of research before booking my trip, so this has heavily influenced the designs and vibe.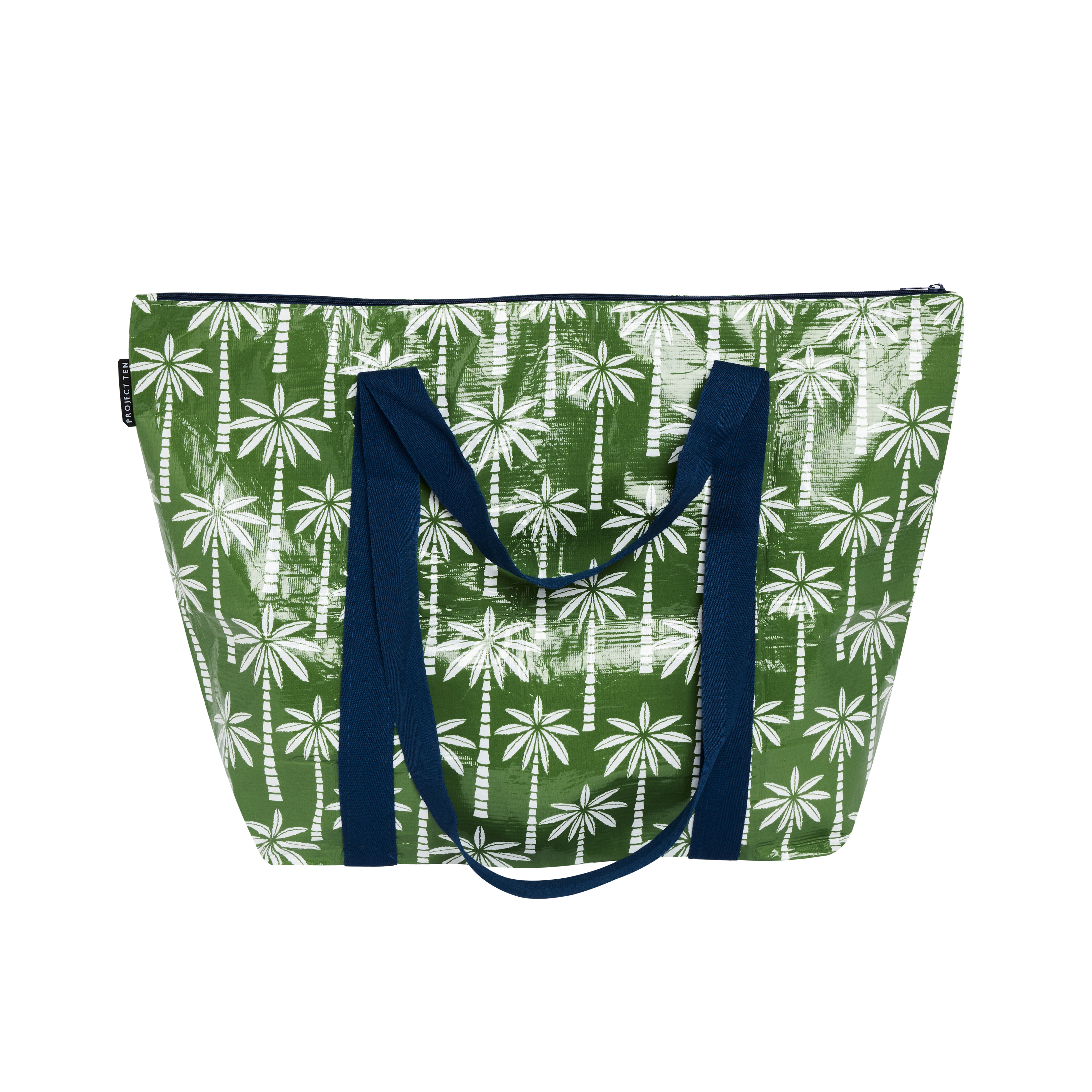 What newness can we expect to see at the beach this summer?
I am excited to launch a new bag size and the summer prints are inspired by Australian Beaches (as lets face it, we are all staying local for a while) I cant wait to show you.
Shop Project Ten Australia bags in our Community SHOP.