WE LOVE
MATILDA MONT ALBERT
We introduce you to the location of our recent photo shoot, Matilda Mont Albert, the local gem and French inspired corner store, located in the beautiful tree lined back streets of Melbourne's Mont Albert.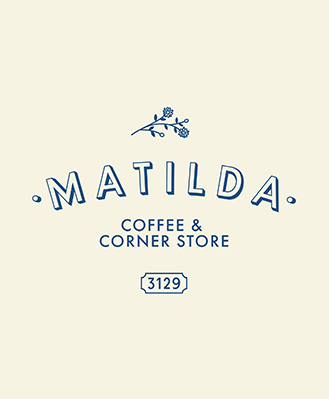 MATILDA MONT ALBERT
Matilda is an atmosphere only found in the fewest of places, and is the culmination of owner Jacinta's lifelong passion for hospitality and creating food for the soul. The cafes design takes inspiration from time spent in France with the aim of an all-inclusive menu providing wholesome food for every diet imaginable. Jacinta has created multiple little picnic spaces out the front on the lawn where neighbours meet, and inside communal tables, which supports the businesses objective of supporting the community. Matilda supports special local events and gifts pay it forward contributions.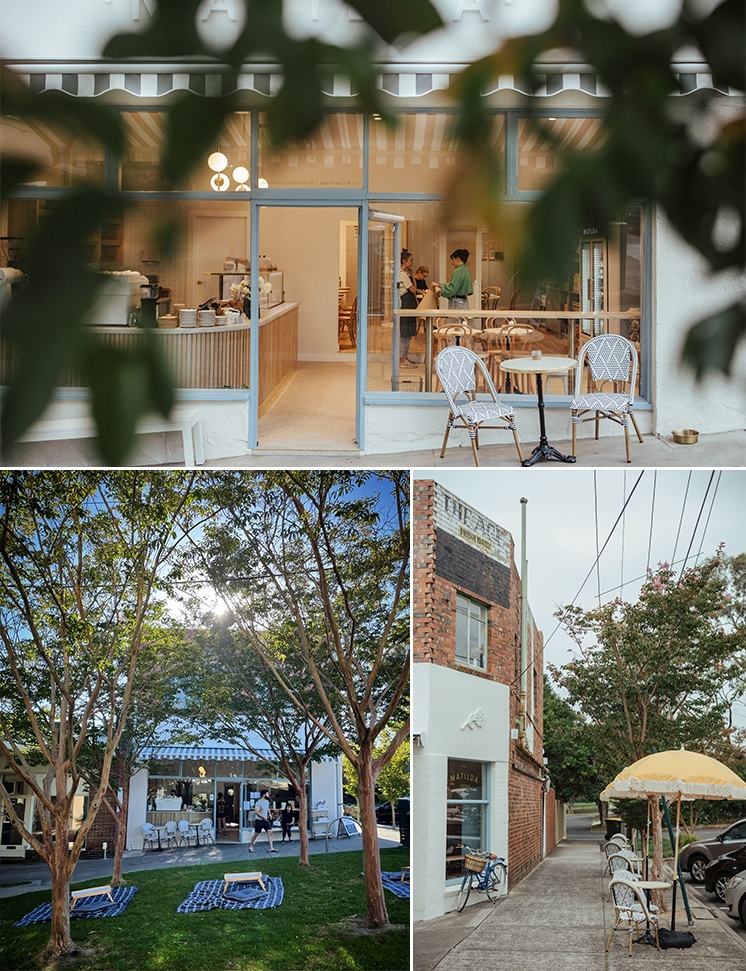 Carefully curated preserves, homewares and gifts decorate the shelves, with the scent of fresh flowers and coffee perfuming the interior. The food array includes freshly backed scones with the classic jam and cream to a plethora of toasted sandwiches, baguettes and daily salads, The common phrase ushered by customers is "I'm going to need a minute to decide"

The team at Matilda are constantly looking for the next thing to help create a more green and cyclical business. They push to minimise waste through their composting initiatives and provide their coffee grounds to local farmers and gardens.

MEET JACINTA
Jacinta is a decaf drinking, list making, food tasting, yoga 'Tour De Force'. From early mornings spent elbow deep in a mixing bowls to calm evening teaching yoga. There isn't a moment where Jacinta is not creating something for another human to feel good. If there was an extra hour in the day, Jacinta would always find a way to fill it.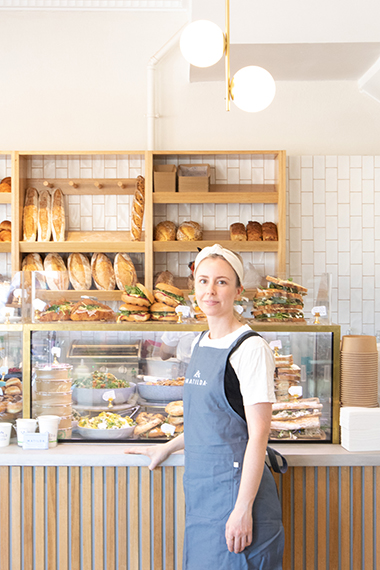 'A busy lifestyle calls for simplicity in everyday decisions, and that includes selecting the right fashion clothing. I have a real connection with Ceres life with their sustainable clothing and the brand aesthetic, and I can feel great about what I wear and know their quality clothing will last for a long time to come' – Jacinta
MATILDA AND CERES LIFE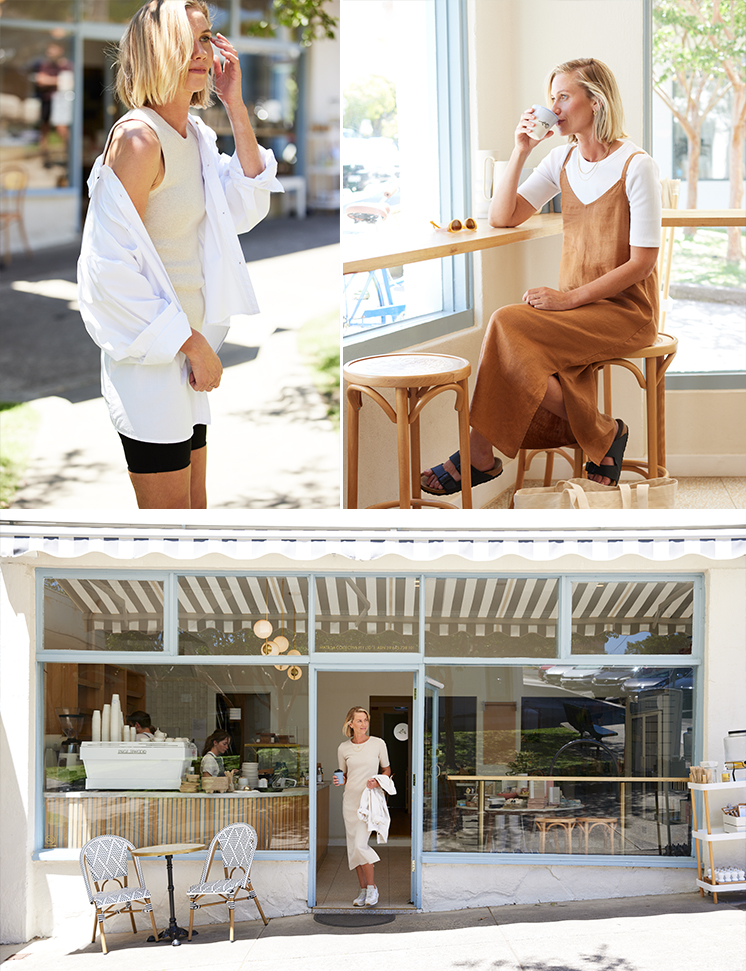 Matilda Corner Mont Albert
15 Arcade Road, Mont Albert North
hello@matildamontalbert.com.au
Follow: @matildamontalbert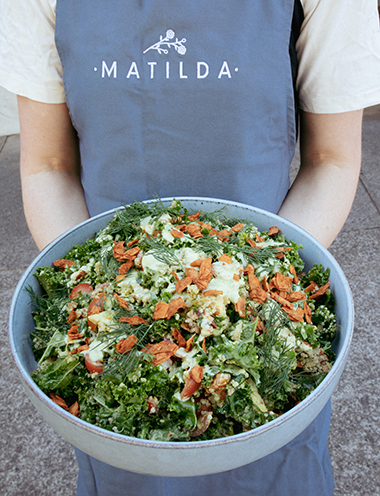 Recipe:
Vegan Kale Caesar
1 bunch kale
1/2 cup toasted walnuts
1/2 punnet cherry tomatoes quartered
1 avocado diced
4 tbs coconut bacon (I use 'pimp my salad')
1/2 cup quinoa (optional)

Dressing
1/3 cup Dijon Mustard
1/3 cup olive oil
1/3 cup coconut yoghurt
1 lemon juiced
1/2 tsp salt
1/4 bunch fresh dill
1/2 tsp garlic powder

Sourdough bread croutons
Stale sourdough bread
2 tbs olive oil
Sea salt

Method

Cook quinoa as per packet instructions and set aside
Pre heat oven to 180.C
Slice sourdough bread into small squares and place on a baking tray, drizzle with olive oil and sea salt. Bake in oven for 15 min until golden
For dressing- place all ingredients into a blender and blend for 30 seconds until combined. Place in a small bowl and set aside.
Wash and roughly chop kale and place into a large bowl. Add a drizzle of olive oil and 1/4 tsp sea salt and massage kale for 2-3 minutes until soft. (Do not skip this step, it removes the bitterness form the kale)
Toss through the walnuts, tomatoes, avocado, quinoa and add a few tablespoons of dressing to coat.
Place in a serving bowl and top with coconut bacon, extra dressing and cracked pepper
Bon appète!